Spring 2020
Sam Loe and I are facilitating a residential Yoga retreat Yoga 27 -29 November at the Mana Retreat Centre in the Coromandel. It's called 'Nourish' you are very welcome to attend.
Our Centre
The Contemporary Yoga Centre is now open and kindly humming with weekly classes and new courses which commence from the 12th of October.
This is still a time of responsible action for the wellbeing of you, your family, friends and community. If you are experiencing flu-like symptoms please stay at home.
"We can choose to live in our fears, confusion, and worries, or to stay in the essence of our practice, center ourselves, and be the ones on this beautiful boat of the earth that demonstrate patience, compassion, mindfulness, and mutual care.

If you want to live a life of balance, try this: Turn off the news for a while, meditate, turn on Mozart, walk through the forest or the mountains and begin to make yourself a zone of peace. Let go of the latest story. Listen more deeply. When we react to insecurity with fear we worsen the problem — we create a frightened society. Instead we can use courage and compassion to respond calmly with a fearless heart."

Jack Kornfield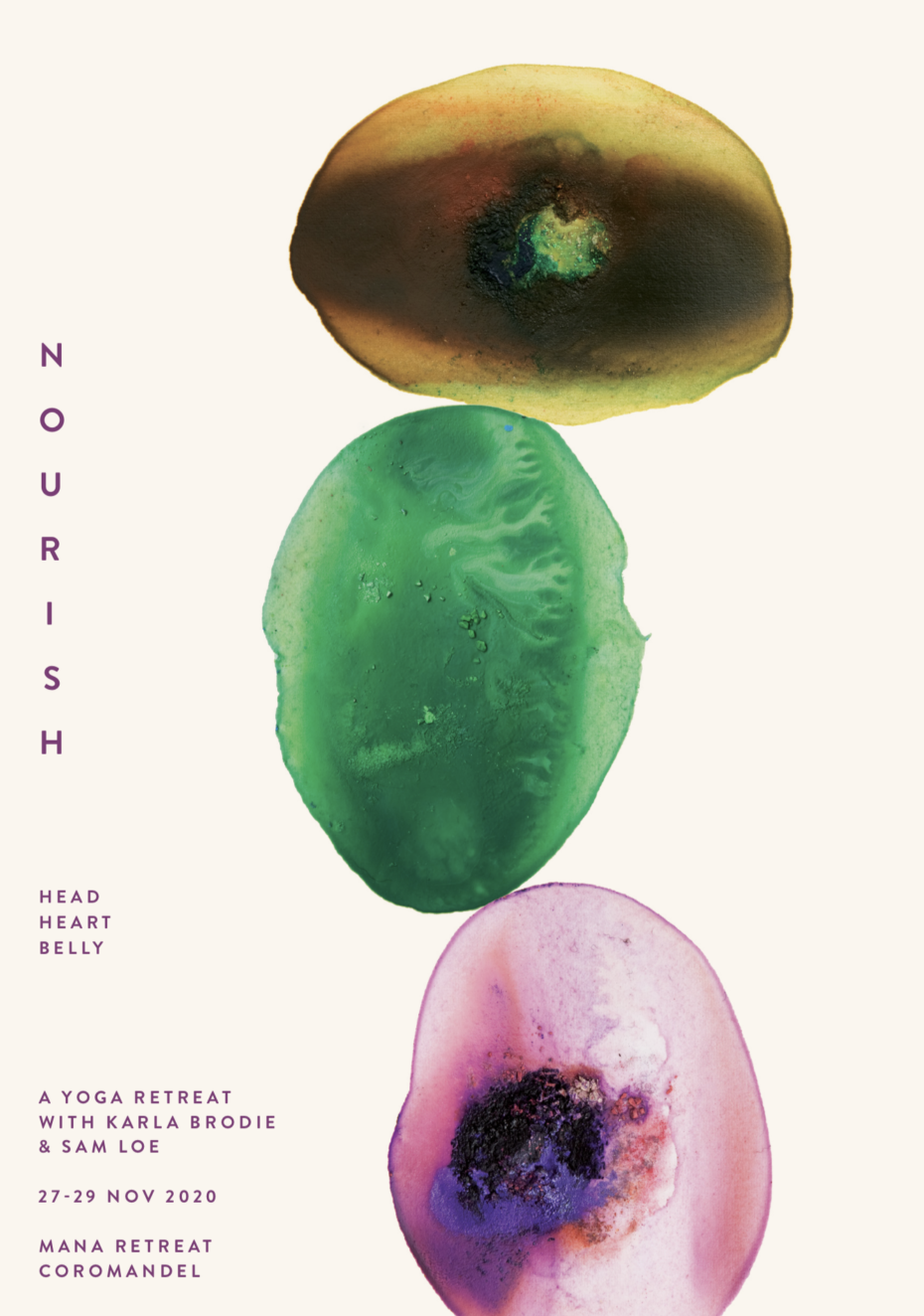 ---
about yoga
Yoga is a timeless art and science of arriving in the present moment with vivid aliveness. The practice of yoga provides us with a ground to deepen our understanding of ourselves, others, and our environment.
We return to our original state, one of content, equanimity and wholeness, interconnected to all of life. Through consistent practice of yoga we may experience our life with presence ease and grace, and throughout difficulty feel well resourced to respond effectively.
about karla
Karla is a skilled, experienced and qualified teacher. She has taught yoga for over 20 years. Her practical and intuitive approach to teaching leads students to a deeper experiential understanding of breath, balanced posture and integrated movement.
She teaches weekly classes, restorative yoga, beginners courses, private lessons, workplace wellness programmes, residential yoga retreats and Yoga teacher trainings in Auckland and around New Zealand.
Karla is a dedicated student and Senior Associate of Donna Farhi.
about the contemporary yoga centre
The Contemporary Yoga Centre in Remuera, Auckland was established in 2015 to offer a sound, in-depth and sustainable approach to weekly yoga practice. The ongoing vision for the centre is to offer a welcoming, local yoga school that serves a diverse community, including a 'youth yoga' class and free Weekly Wellness classes for people living with cancer and chronic illness. The weekly schedule offers a number of beginners and beginner friendly classes to acknowledge that understanding the fundamentals is essential to developing a more subtle and refined approach to breathing well, sitting, standing and moving well.
All the teachers at Contemporary Yoga are qualified and skilled with understanding the bodies form and function and can work collaboratively with other health care proiders around health conditions and recovery. Our classes are welcoming and indivdualized with a maxium of 16 students in any class or course to optimise learning. Participants in Contemporary Yoga classes develop agility, resilience, mindfulness and a deeper understanding of easeful, functional, graceful movements. Elements of deep rest and meditation are included in the classes to support our everyday full lives. Please view our Contemporary Yoga Centre site for the full centre schedule.
about the contemporary yoga teacher training
Karla is a co-founder of the  Contemporary Yoga Teacher Training. Contemporary Yoga facilitates comprehensive and internationally accredited 200 hour and specialist yoga teacher trainings.  The programme developed through an intention to offer teacher trainees an integrated approach to the art, science, philosophy and tradition of yoga practice and teaching.
Our next 200 hour teacher training commences in October 2020. Our training venue is in St Heliers, Auckland, New Zealand. The core tutors include Neal Ghoshal, Sam Loe, Haidee Stairmand and Karla. Beyond the essential 200 hour training, Contemporary Yoga Studies offers personal and professional development intensives in restorative yoga, pregnancy and children's yoga. All primary tutors offer ongoing mentoring in personal practice and developing a professional teaching practice.