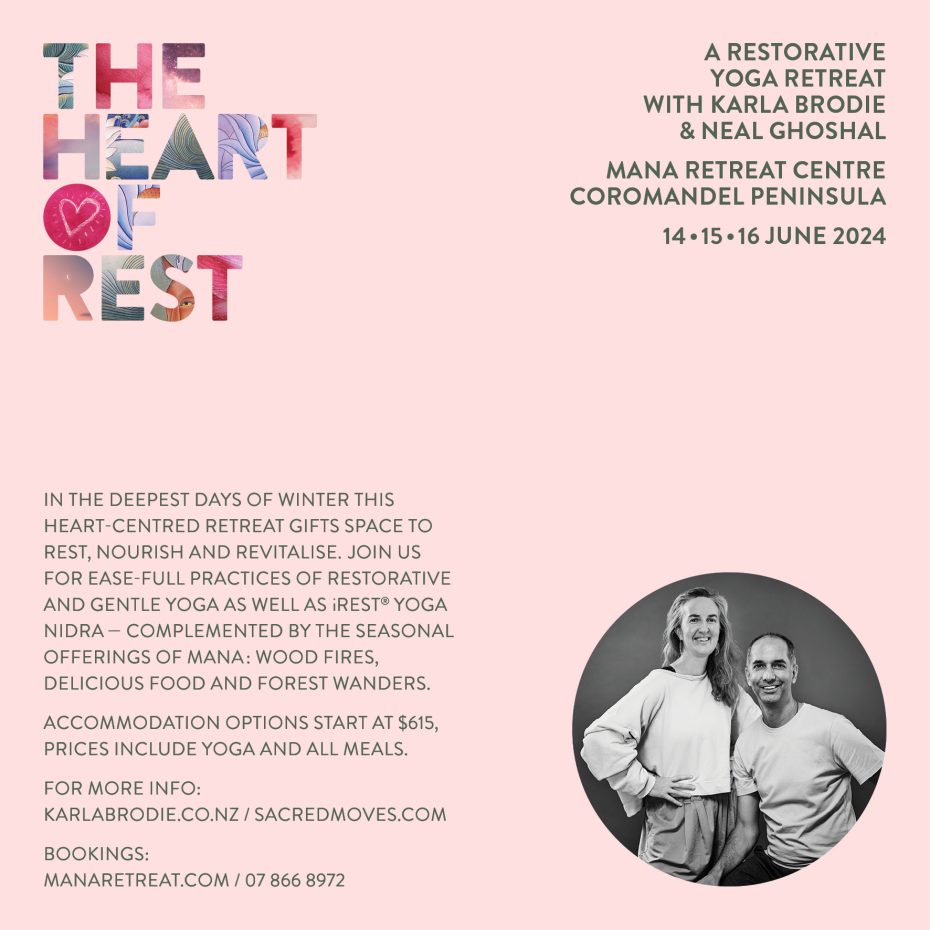 About our 'Restorative Yoga Retreat'
This nourishing weekend will include meditation, gentle yoga, long restorative practices and iRest™ yoga nidra. Restorative Yoga is a safe, nurturing and truly joyful practice. Karla and Neal are highly skilled and passionate about this approach and welcome you this retreat, a place where you may return home to a body and mind that is at ease and fully vibrant. Restorative Yoga is a gentle practice that can have profoundly beneficial effects which include:
A dismantling of chronic tension patterns
Enhanced immune function
Effective cellular respiration
Reduced hyper-tension in the cardiovascular system
Reduced mental and emotional tension
The body-mind can return to a natural state of ease and equilibrium
We look forward to sharing our passion and love of resting well with you ~ Neal and Karla
About Karla Brodie
Karla is an experienced and qualified teacher who is inspired is to share the practice of yoga to enhance awareness of breath, movement and conscious rest and everyday life.
About Neal Ghoshal
Neal's teaching focuses on refining natural movement and alignment principles – learning to embody these principles in a way that takes our spiritual practice into our everyday lives. Teaching in New Zealand and internationally, Neal brings a compassionate open heart to his classes and enjoys creating a warm and inviting space in which to learn, play and practice yoga. More about Neal on his website here.
Mana Retreat Centre
Mana has a long and respected history as a retreat centre in the Coromandel Peninsula. For Bookings please contact Mana Retreat, or for more information please contact Karla.